I have to admit that 2013 was a year full of everything, I had great times, good oportunities and I changed a lot the way I think, I have more clear what I want, what I am, what I'm gonna do, what-where I wanna be, where I wanna go.
This years I might have the same resolutions with one and other changes, but basically I just wanna try new things (which I already started doing), finish the uni (or at least all the classes I have left), be less lazy and more happy, I wanna live day by day without worrying about anything bad or negative.
- - -
Tengo que admitir que 2013 fue un año lleno de todo, tuve buenos momentos, buenas oportunidades y cambié mucho mi forma de pensar, tengo más claro lo que quiero, lo que soy, lo que voy a hacer, que -donde quiero estar y hacia donde quiero ir.
Este año voy a tengo las mismas resoluciones con uno que otro cambio, pero en el fondo sólo quiero probar cosas nuevas (las cuales ya empecé a hacer), terminar la uni (o al menos a todas las materias que me quedan), ser menos perezosa y más feliz, quiero vivir el día a día sin preocuparme por nada malo o negativo.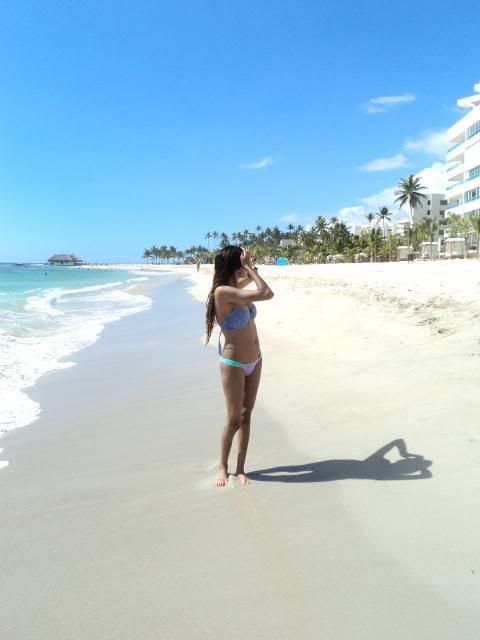 To be Honest 2014 started better than I expected, I had the change to go to Constanza (which will be a post dedicated to that "trip" as soon as I get all the pictures), I spent quality time with beautiful people, and also a lot of time at the beach - - that's why I'm 3 or 4 shades darker than how I was (I was pretty pale) - - I have good expectations for this new year, I know I'm gonna learn a lot, also have many plans and projects, I feel hopeful and enthusiastic about my career and other things.
- - -
Para ser honesta el 2014 comenzó mejor de lo que esperaba, tuve la oportunidad de ir a Constanza (habrá una publicación dedicada a ese "viaje" tan pronto consiga todas las fotos), pasé tiempo con gente hermosa y chula, y también mucho tiempo en la playa - es por eso que estoy 3 o 4 tonos más oscuro a cómo estaba (estaba bastante pálida lol) - Tengo buenas expectativas para este nuevo año, yo sé que voy a aprender mucho , también tengo muchos planes y proyectos, me siento optimista y entusiasmada con mi carrera y otras cosas.
Hope you guys had a great start of the year
Espero que ustedes hayan tenido un lindo comienzo del año,