This is the college I made for my room with some pictures I print and some drawings that I did a few years ago.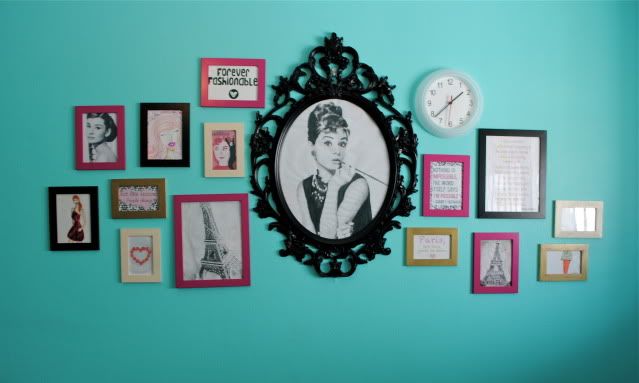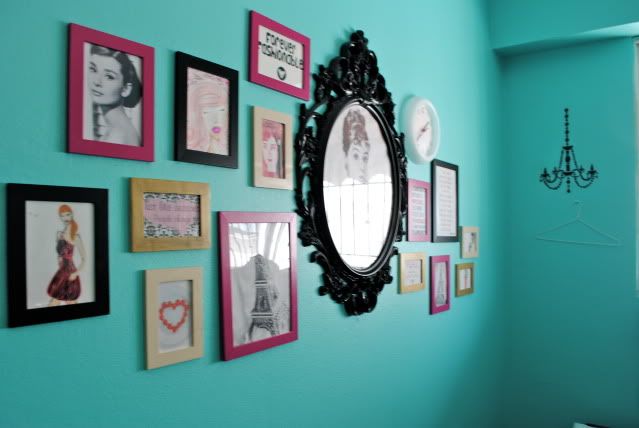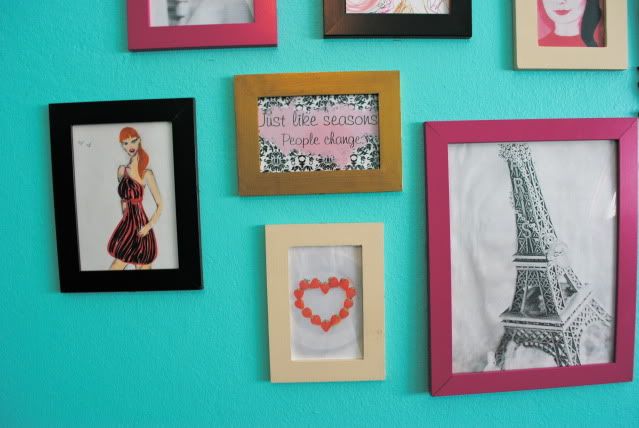 This is a inexpensive detail you can give to your room and is very easy to do. If you one to do one:
- Choose a theme or you can choose various themes, but try them to be related. In my case I chose things that I'm really passionate about, some pictures and quotes of Audrey Hepburn, the Eiffel Tower and a quote about Paris, and drawings about fashion.
- Buy photo frames in different sizes and colors of your preferences.
- Place your photo or draws into the frame, and organize your collage.
Note: All my frames were purchased in Ikea, they from the "NYTTJA series" these are pretty cheap and go from $2.99 to $3.99 for two frames, and the vintage one in the middle aswell it's called "UNG DRILL frame" $29.99
Yesterday I went to the beach, we're in Semana Santa (spring break) and I had plan to go to Samana with my bff or go to Bavaro with another girlfriend, but both plans were cancel and I had not choice to stay in the city and go to Juan Dolio!
I had so much fun I went with my family and my boyfriend.
I wore a beautiful bikini the leopard top is from a vintage bikini I found and the bottom I recently bought it in a local store, seriously when I saw it I knew I had to bought it and was very cheap only RD$195 pesos ($4.98)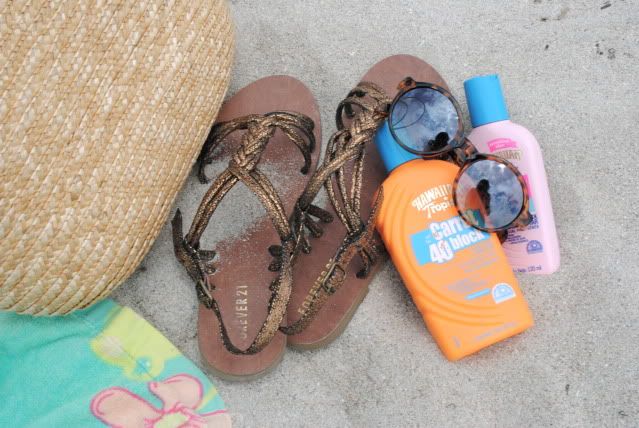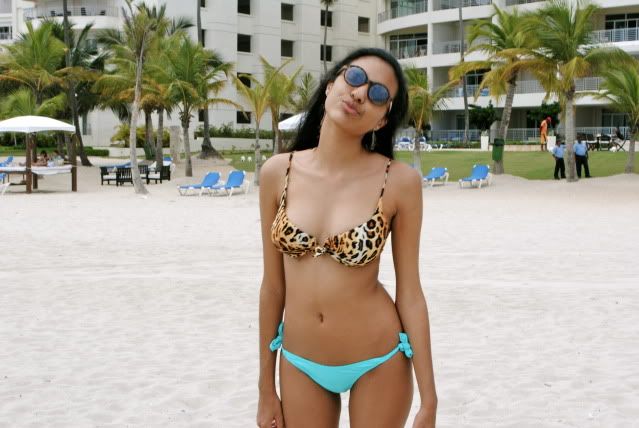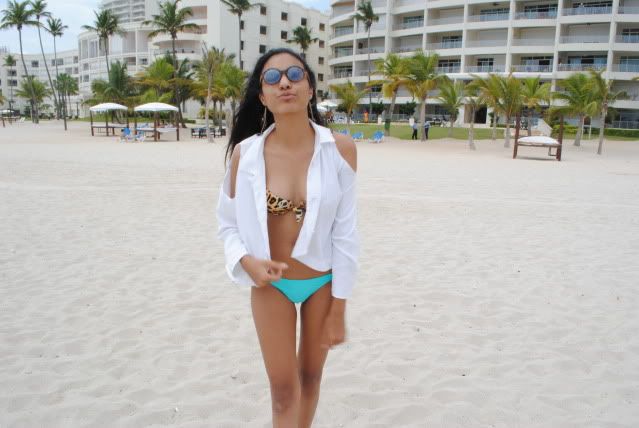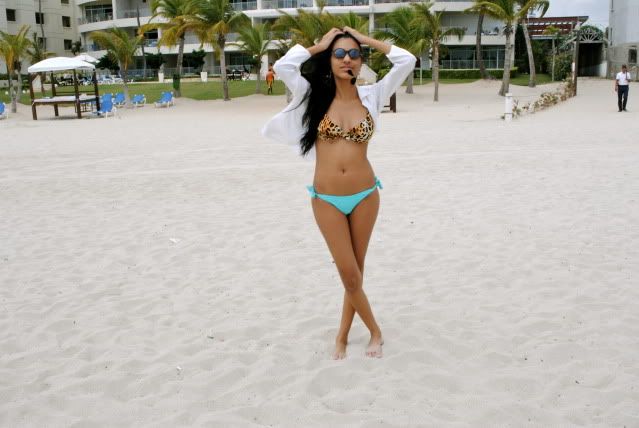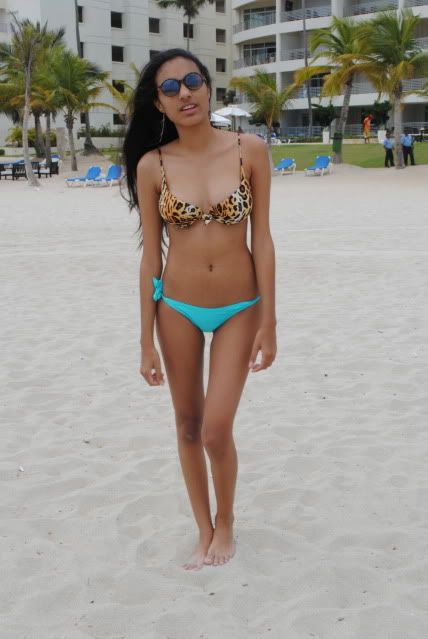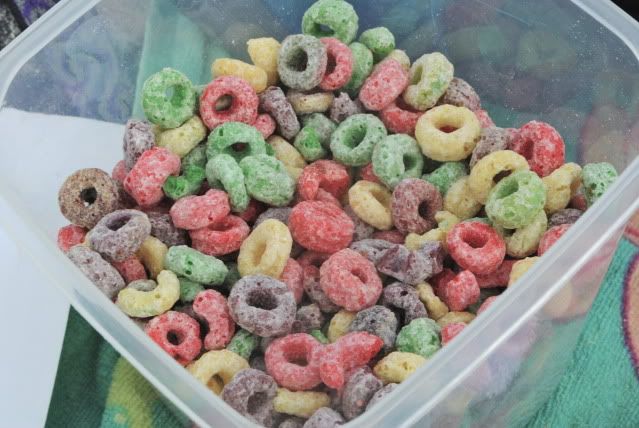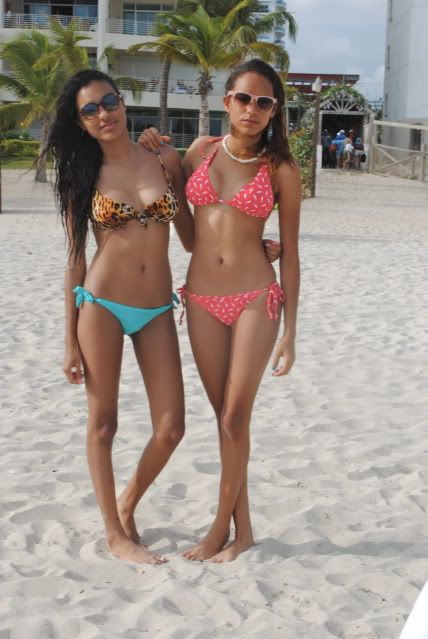 My beautiful younger sister!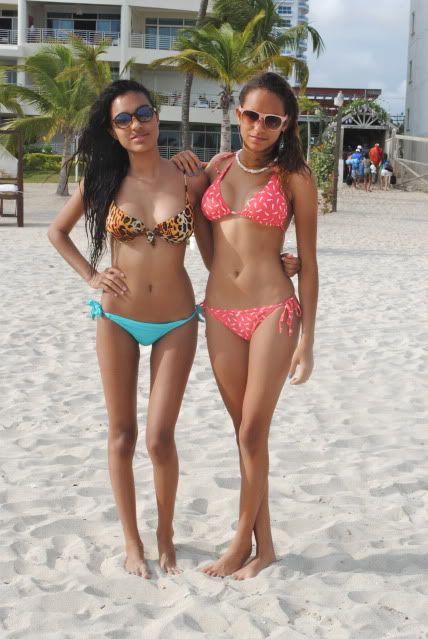 At first time it wasn't a sunny, It was raining long way but then was hot as hell. I didn't plan to get tan even I used sunscreen 50 and 40 SPF and however I got really tanned, I always say that my skin likes the sun because seriously I tan in 5 or 6 minutes!!! And I don't like it because sometimes I wanna go the beach constantly and I can't 'cause the sun aswell affect my skin and I begin to get white spots
Here you can tell how tanned I am right now (extra pictures with my cel)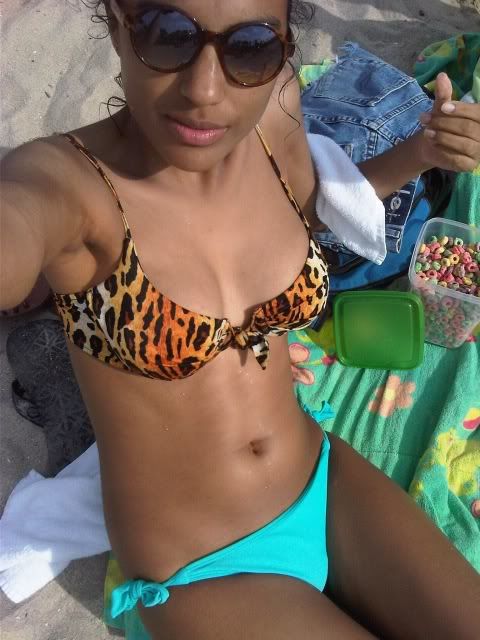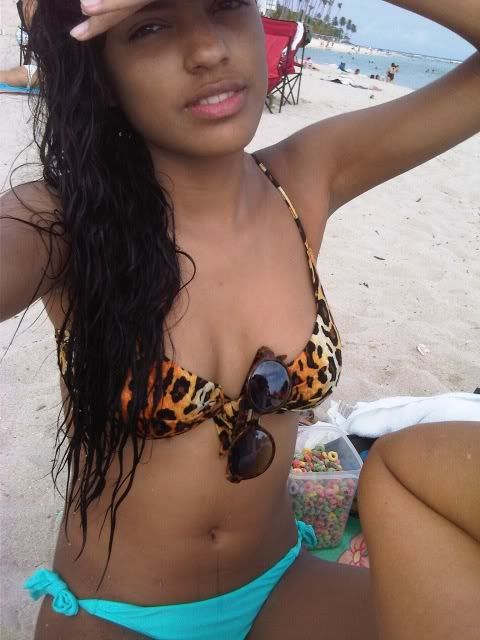 Hope you guys are having a great Spring Break! :)