Hellooo guys!! Here is the haul of the things I bought at walgreens and drugstore.com, let me start telling you something and be straight I'm not bragging about any of the things I bought this is a fashion and beauty blog so I make haul and reviews about products and clothes. If you are not familiar with what is a "haul post" I can tell you what it is: A haul post is a post which displays items recently purchased, including product details, pictures or even the price.
Holaaa chicas!! Aquí está elhaul de las cosas que compré en Walgreens y drugstore.com, déjame empezar diciendo algo y ser un poquito directa no estoy presumiendo de cualquiera de las cosas que compré este es un blog de belleza y moda así que hago haul, les muestro como son realmente los productos y doy opiniones acerca de ellos . Si no estás familiarizada con lo que es un "haul post" Te puedo decir lo que es: Un haul post es un post que muestra los productos o artículos que se compraron recientemente, incluyendo los detalles de productos, las fotografías originales o incluso el precio.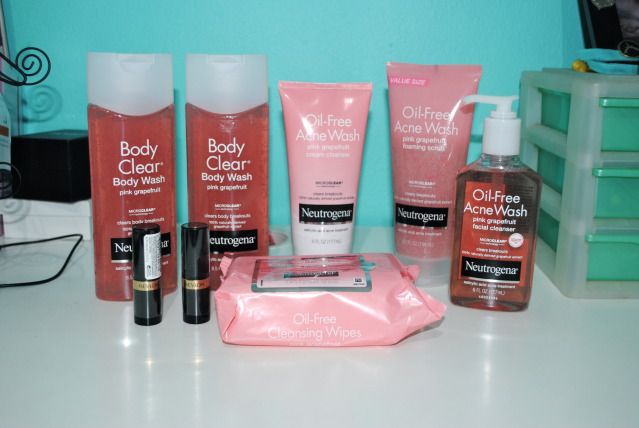 This was what I chose at Walgreens. I bought the whole line of neutrogena pink grapefruit, I was waiting a long time to try this out and see if works as good as the normal line from neutrogena body clear products and of course I'm going to do a review of it!! I've been using this for the past two weeks ago and I loved it, smells delicious.
Esto fue lo que elegí en Walgreens. Compré toda la línea de neutrogena de toronja rosada, estaba esperando mucho tiempo para probar esto y ver si funciona tan bien como la línea normal de Body clear y por supuesto que voy a hacer una review de la misma! He estado usando esto por las últimas dos semanas y me encantó, huele delicioso.
And here's the picture with a few candies I bought, Gosh!! I love whopper are the best chocolates in the world after hershey's cookies and cream they are my favorite candies!!!
I bought five boxes $1 dollar each one!!
Y aquí esta la foto con algunos dulces que compré, Dios mío! Me encantan los whoppers son los mejores chocolates del mundo, después del cookies and cream de Hershey son mis dulces favoritos!
Compré cinco cajas $ 1 dólar cada uno!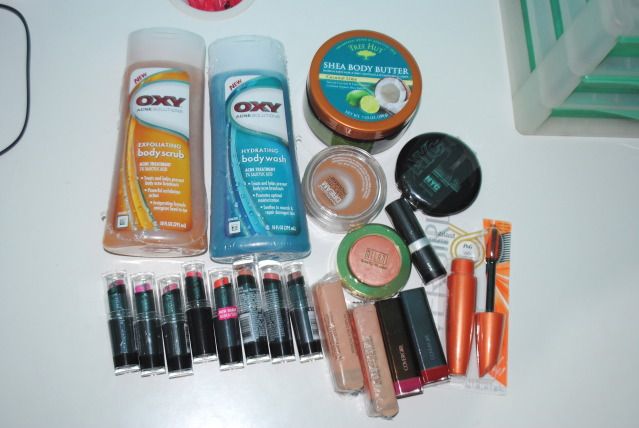 Drugstore.com, I loveee everything I got from here especially the tree hut body butter (smellssss amazing), milani baked blush in luminoso, and so excited to try OXY exfoliating body scrub and hydrating body wash (of course after I finish my neutrogena ones) I always like to buy and try products for my back acne (bacne) problem that's something I've been suffering for a LOT of time.
Drugstore.com, Amo todo lo que conseguí de aquí, sobre todo el body butter de tree hut (Huele increíble), el rubor de milani en luminoso, y muy emocionada de intentar el exfolian corporal y el jabon liquido hidratante corporal de OXY (por supuesto, después de terminar mis seres neutrogena ) siempre me gusta comprar y probar los productos para el problema de acné que tengo en la espalda que es algo que he estado sufriendo durante un montón de tiempo.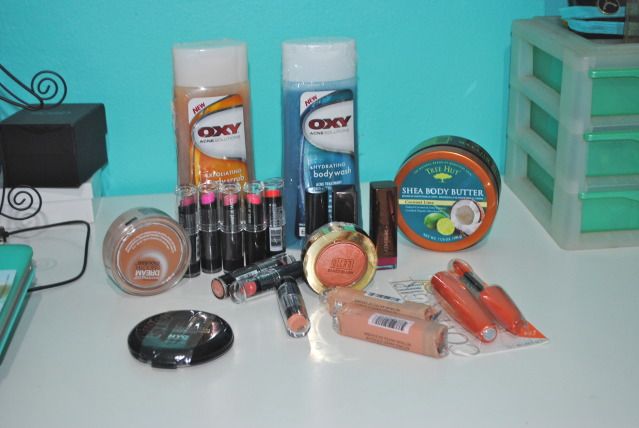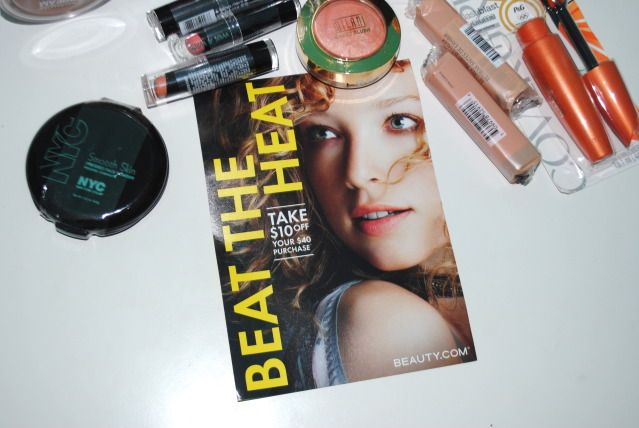 This is an especial coupon code they sent me it's a $10% off a $40 purchase, I'm not going to use it because I have my drugstores bucks wating for me and I can't combine it with another especial promotion so I don't wan't to waste this coupon, if you are interesting in this let me know and I kindly give you the code.
Esto es un código de descuento especial que me enviaron es un $10% de descuento en una compra de $40, yo no lo voy a usar porque tengo mis dólares de drugstore que están esperando por mi y no se puede combinar con otra promoción especial por lo que no quiero desperdiciar este cupón, si usted está interesado en el dejamelo saber y yo amablemente te doy el código.