Creo que me tomé muy enserio lo de comenzar de nuevo mi colección de lentes, porque cada vez que salgo a comprar algo no puedo evitar comprarme unos que me gusten y esta vez le toco a esta preciosura. Las compré en una tienda local pero también puedes conseguirlas en esta página
here.
Estas son las que use en mi ultima sesión de fotos, las cuales me estaban preguntando muchimo donde las compré.
--
I think I have taken very seriously to begin my sunglasses collection, because every time I go shopping I cannot avoid buying one that I like and this time these babies were the ones I picked up. I bought it at a local store of my country but you can get them here.
These were the ones I wore on my previous photoshoot, that some of you were asking about them.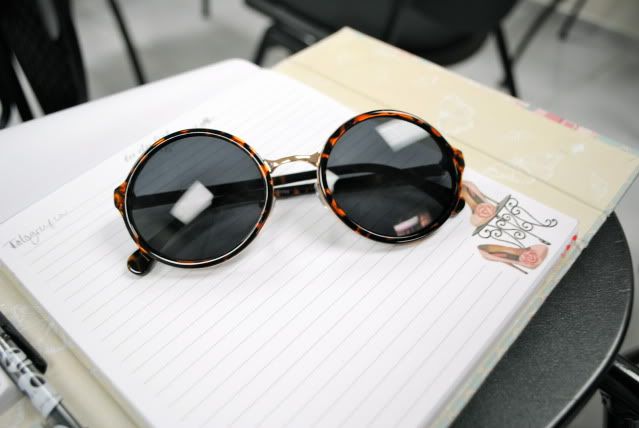 Photo vía zerouv
Por cierto, Estoy en la primera página del "Top del día" de Chictopia estoy emocionada, Me siento halagada gracias chicas. Es la primera vez que tengo 150 chic votes y se siente muy bien que a muchas personas que nisiquiera me conocen les guste mi estilo :$
--
Btw, I'm in the page 1 of chictopia "Top today" I'm super excited, I feel flattered Thank you so much guys <3 It's the first time I have like 150 chic votes and it's feels so good that lots of people that don't even know me likes my style. :$