This is the college I made for my room with some pictures I print and some drawings that I did a few years ago.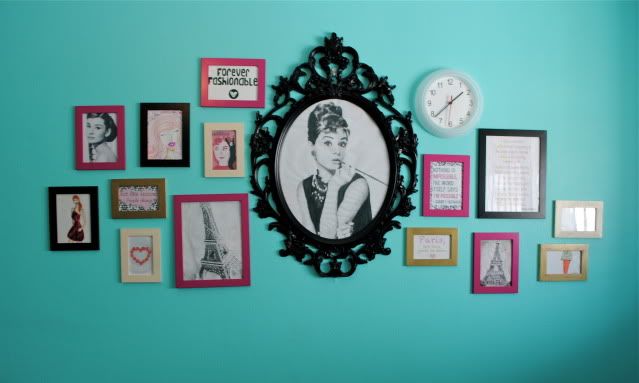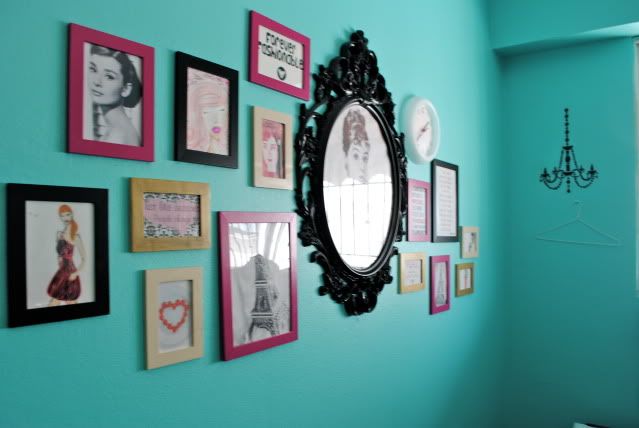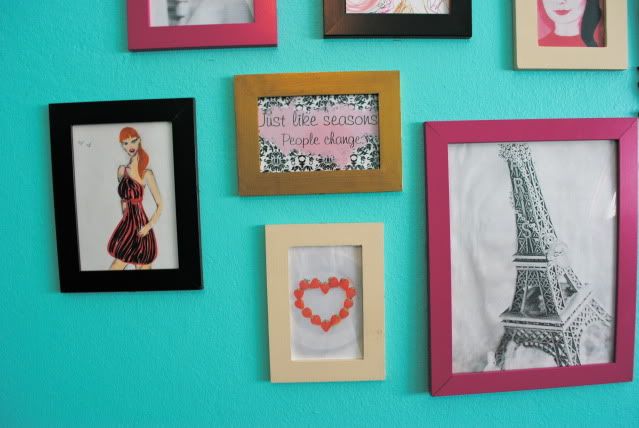 This is a inexpensive detail you can give to your room and is very easy to do. If you one to do one:
- Choose a theme or you can choose various themes, but try them to be related. In my case I chose things that I'm really passionate about, some pictures and quotes of Audrey Hepburn, the Eiffel Tower and a quote about Paris, and drawings about fashion.
- Buy photo frames in different sizes and colors of your preferences.
- Place your photo or draws into the frame, and organize your collage.
Note: All my frames were purchased in Ikea, they from the "NYTTJA series" these are pretty cheap and go from $2.99 to $3.99 for two frames, and the vintage one in the middle aswell it's called "UNG DRILL frame" $29.99