LA Girl Luxury Creme Lip $2.75

at cherry culture
These lipticks are pretty inexpensive and I was impress with the texture, are really creamy I love them.
Pure Ecstacy, is a gorgeous orange wich I love a lotttt!
Last night, a very bright hot pink
Artificial light with flash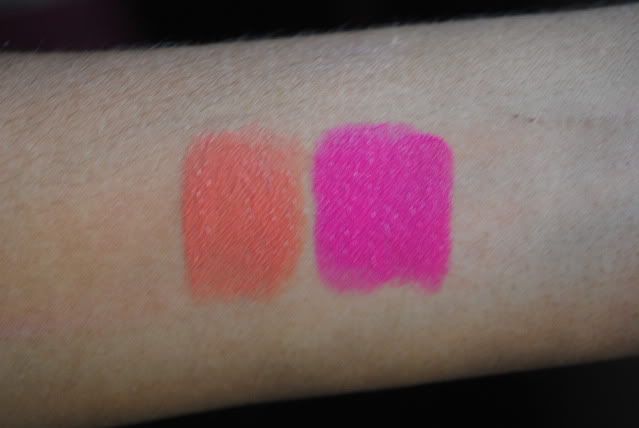 Natural light without flash
NYX mega shine lipgloss
I love this one I don't really wear a lot of lipglosses because they are always sticky and I hate it, and this one is not sticky at all
Smokey look, is a neutral color perfect for everyday. I love it taste and smells like cherry lollipop :)
NYX girl round lipgloss
Doll pink, is a pink with little tiny purple sparkles. It smells like fake tangerine and at first it was annoying to me but then I got used to the smell.
Artificial light with flash
Natural light without flash
Until next post,
xo Jacdami♥