I started college today after vacation and this was my outfit. I got home at 8:30 p.m. with a headache, taking evening-night classes can be a bit overwhelming, I prefer mornings because I feel refreshed and more energetic. I decided to take classes at this hours because is better for my freelance job.
Thrifted silk shirt
F21 royal blue pencil skirt
Bamboo flats
F21 sunglasses
DIY necklace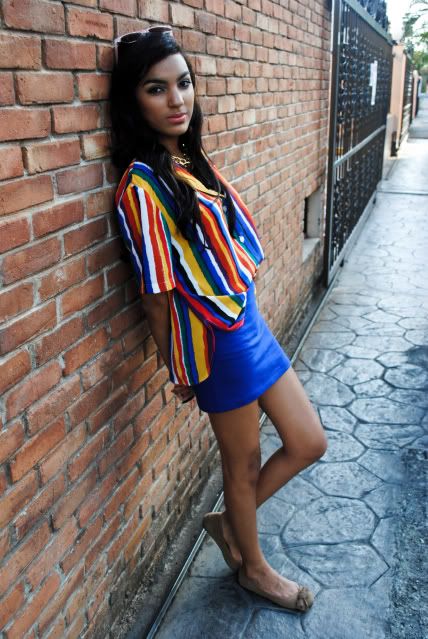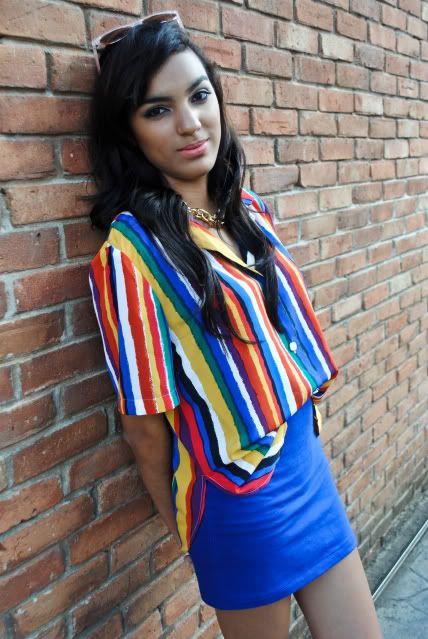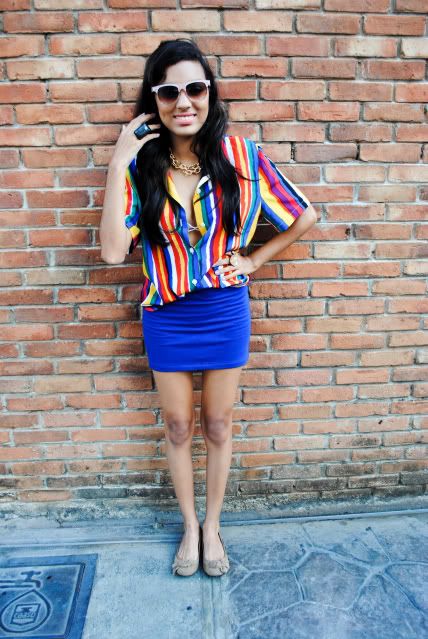 I hate my black knees -.-''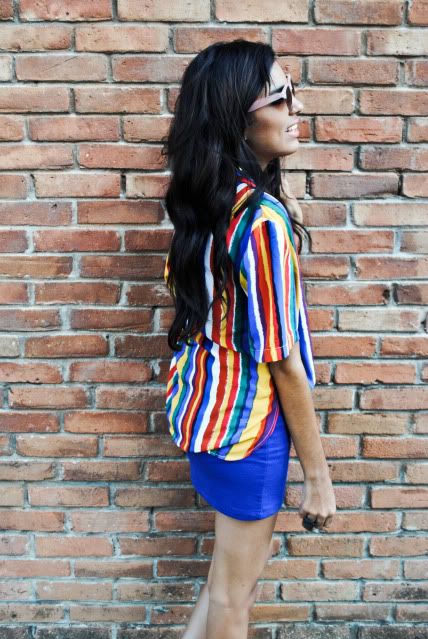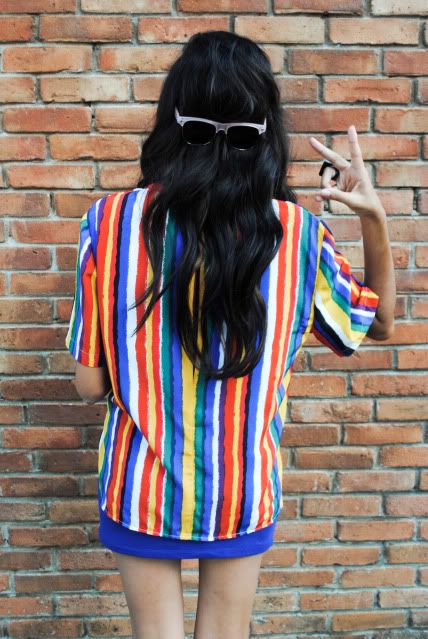 Say hi to my back! :D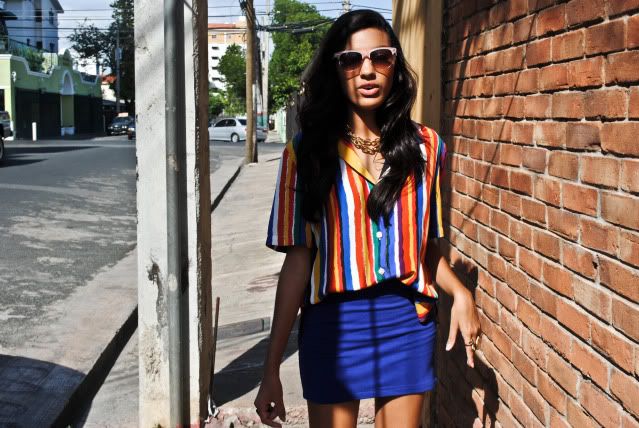 Hope you like it!
Until next post,
xo Jacdami♥