What I'm wearing?
Thrifted blazer
Thrifted bag
Jessica Simpson shoes
Flower necklaces I think I bought it in 2009 christmas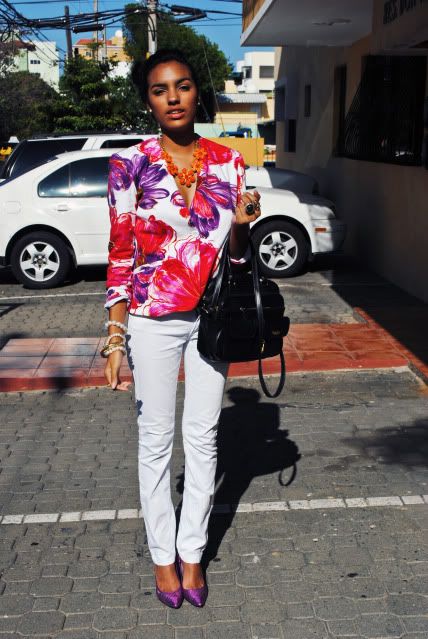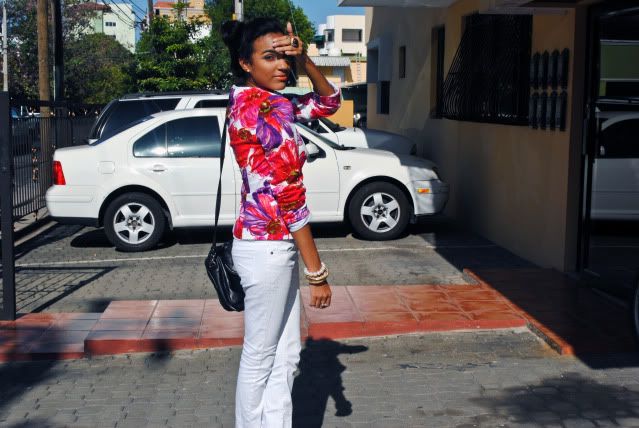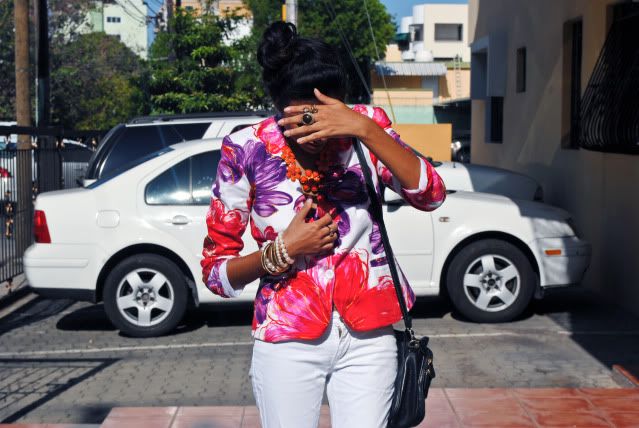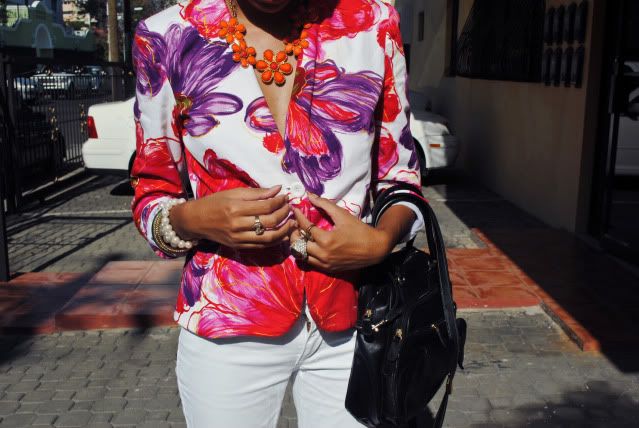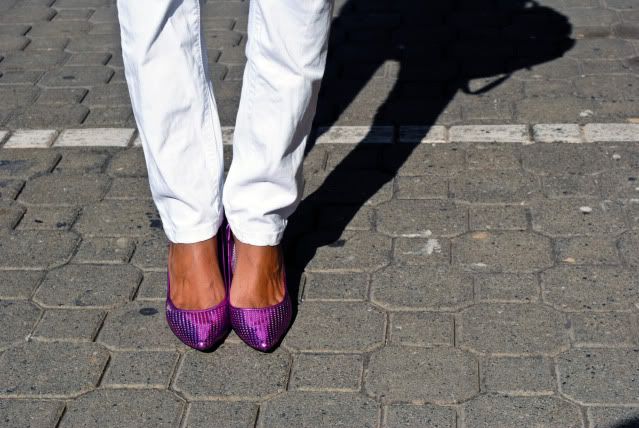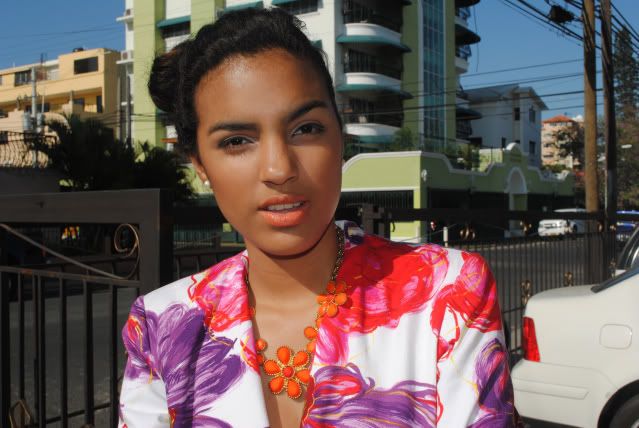 I don't really like this picture of my face, but I only posted it because I wanted to show you guys the makeup I've been wearing, I've been obsessed with orange lipcolor. If you follow me on twitter, you probably saw a tweet talking about this color. I don't really own any orange lipstick so I'll be doing a post to show you a quick trick I did to get this lip color.
Until next post,
xo Jacdami♥