What I'm wearing?
Thrifted dress - F21shoes - DIY love necklace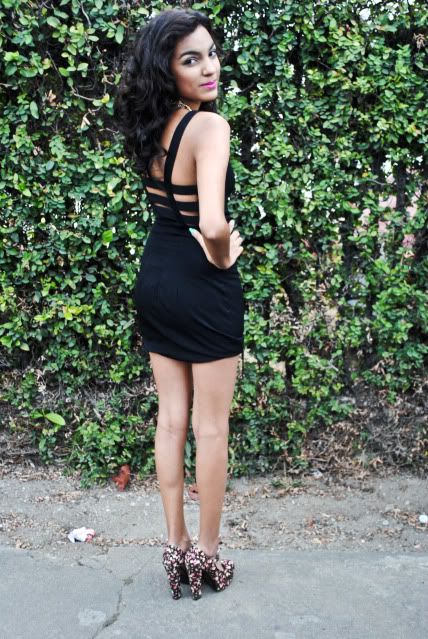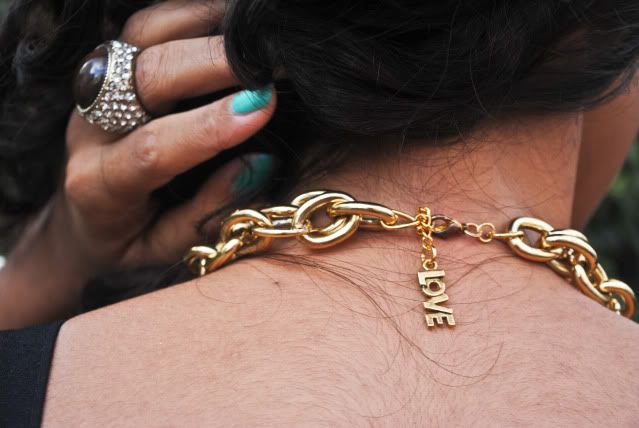 This is the outfit I wore on my 19th birthday, is a simple black dress in the front with a kinda sexy back. For makeup I wore almost my everyday makeup, but a bit heavier for the pictures and wearing covergirl perfection lipstick in the color spellbound (I LOVEEE this color).
And for the hair, for me it's funny how I got this hairstyle; first I washed my hair one day before then I put leave-in and let it dry in a bun, but only dry the top and part of the long hair, so with a part of the long wet I made ''anchoas'' (don't know how to say that word in english)
THIS
--------
→
I slept with them and take them off the day after, and my hair was Really curlyy
, the hair
was
above
the
shoulders
and it was
so
hard to
soften
the
curls. This is a good way to curl your hair naturally, but if you gotta use it for any occasion is best do it two days before so the curls will look soft.
In some pictures you can see in my arms a bit of skin despigmentation, that's what causes me spending time in the sun at least one of the things. My skin is very sensitive to sunlight, no matter if I use a sunscreen :S
but

I'm

happy

now

I'm on

a treatment

with

a

dermatologist :)
Hope you enjoy this post, have a nice rest of the weekend :)