Hello guysss, this post is just for let you know that today It's my birthdayyyy and I'm 19 years already!! I'm so happy my mom baked me a ''cake'' in her delicious way, lol!

Maybe I didn't go out this birthday but I feel so blessed for the family and friends I have, they made this day so special, when I woke up today my blackberry messenger was full of people congratulating me, as well my facebook wall has tons of congratulations comments. I feel SO HAPPY today can't believe I'm 19.

I feel stupid because I wrote a lots of tweets to Paul Wesley @paulwesley just to see if he wishes me happy birthday, lol! Yes, yes, I know sometimes I can be a bit silly but if he only reply me back with a simple ''HBD'' you'll probably think I'm insane but that will make me SUPERRRR happyy, I'm a big fan of him, he got me going mad crazy. Be sure if that happens I'll take a screen picture, print it and then put it on my memories box or the birthday album I'll make (now you know how crazy I am, lol).

My wishes for this birthday are:
- A computer for myself because I really need one to make my college works without pressure and write on my blog more often.
- I wish my dad buy me some furniture from Ikea for create a work area for myself as well (I was there last week and had several ideas of what I want for my work area).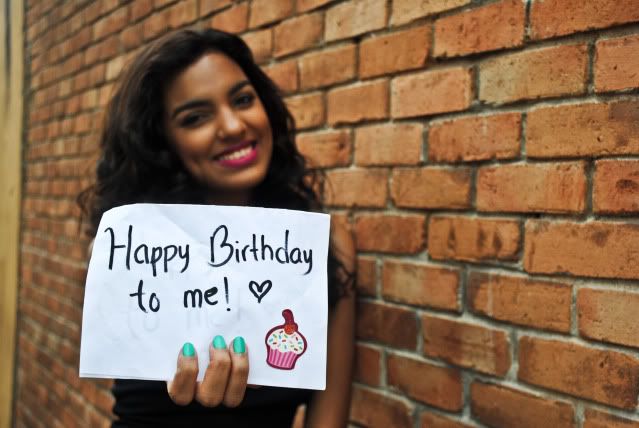 I wanna say thank you for all the people that is supporting me with my blog, thank you for the sweet comments. Although I have not many followers, I am very happy because honestly I never though I would have more than 20 and reach 61 it's a lot for me, lolaso!
P.S: tomorrow I'll post my birthday outfit.


Thank you for reading
Until next post,
xo Jacdami♥