You may know how much I love Audrey Hepburn, she's such an inspiration for me and Valelentine's day outfit was a tribute to her for being the most humble, selfless person and of course super stylish.

I stopped by my quotes notebook and found something she said: "Nothing is impossible, the word itself says 'I'm possible'!" This is so TRUE! because everytime you think something is impossible you're blocking your mind. everytime you want to do something DO IT, don't even doubt it, no matter how stupid you think it is. Think positive and positive things will come by itself..

What I'm wearing?
Leggings, top and sneakers - F21
Necklace - ramdom store
Bag - thrifted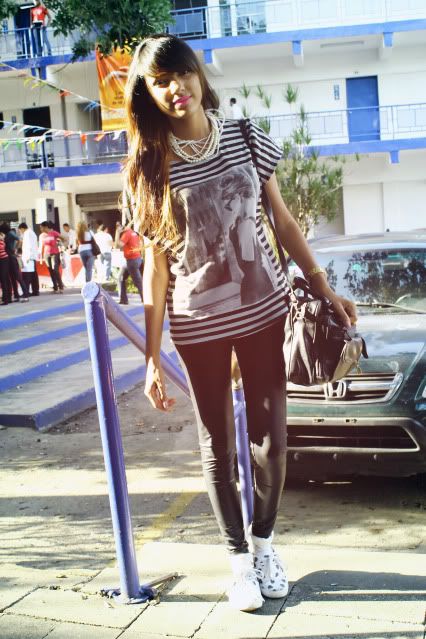 Hope you liked it!
Until next post,
xo Jacdami♥