Hey guys, I didn't have time to write this post, 'cause I've been very busy with school, I had and still have so much work to do, so many drawings.
The pictures were taken the last sunday. I was helping my sister's bff in a homework for english class, I had to take her some pictures with differents outfits. We went to ''La zona colonial'' (colonial zone -I don't even know if I can traslate that, lol). Anyways, how I said we went to this gorgeous place, and the sun was extremely bright, Goshhh! when I was taking the pictures to the girls my legs and my feets were burninggg! I mean ittt!, I was
sweating too much!! hahhaha!.
We spend like 4 hours there, then we went to an art
exhibition but I was so tired and it's was very hot, so I take off my blazer and my shoes, lol!
So, here are the pictures.
Vintage leopard blazer - From my mom (I wish I had all the clothes of my mom in her old times :p lol)
Audrey Hepburn t-shirt - Made by myself, I'll be doing a DIY post
Hearts tights - forever 21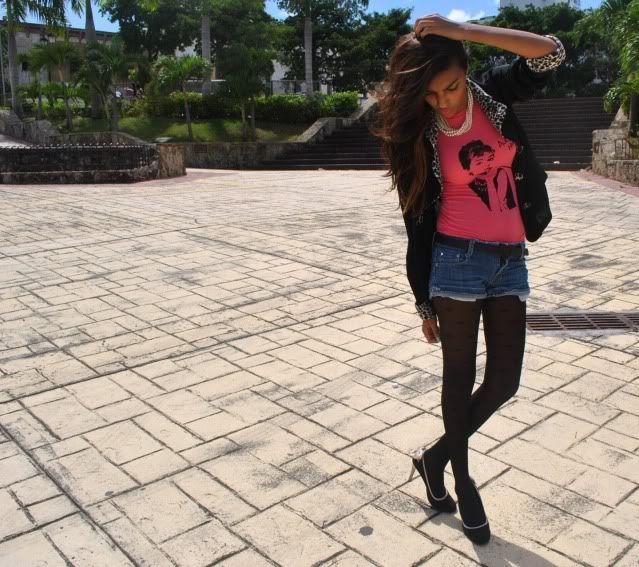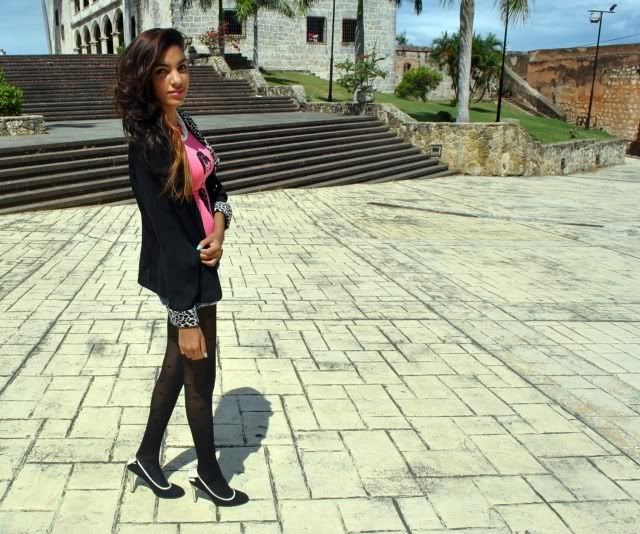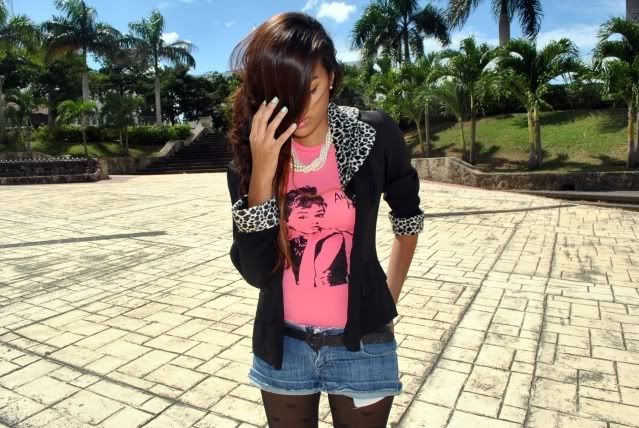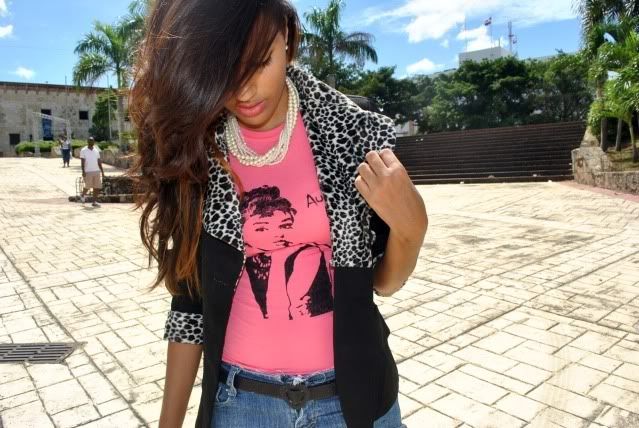 You see my eyes in this pictures, and realize how bright they look because the sunshine! lol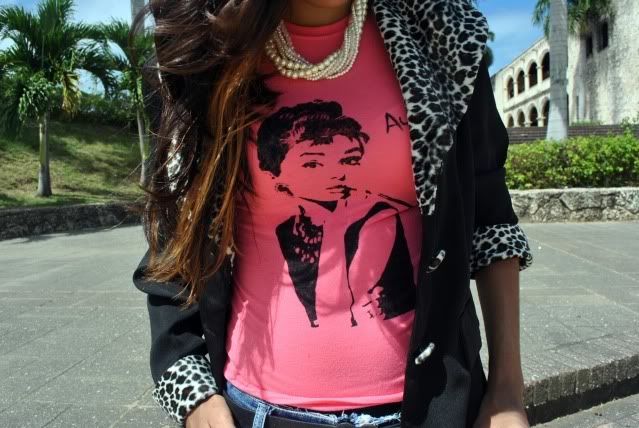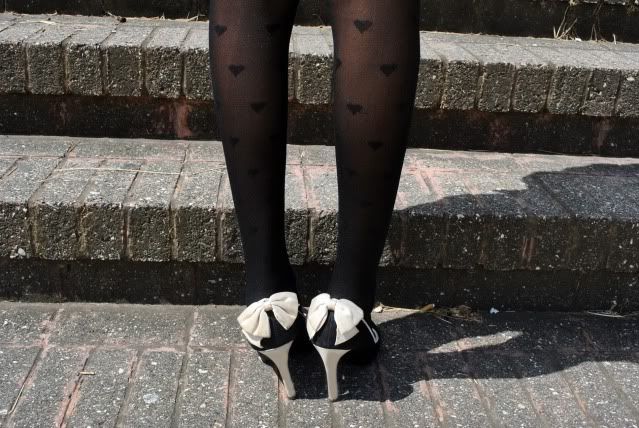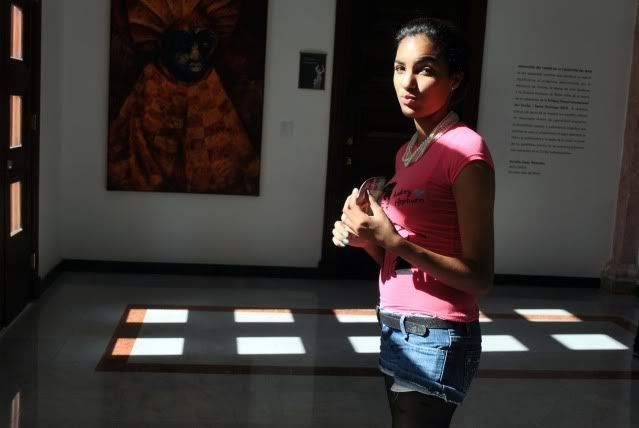 Hope you liked it!
Until next post, xoxo! :*