Hi guys today I'm going to show you a makeup in less than10 minutes
First, clean your face, some people apply moisturizer, I don't...
...I already havee black eyeliner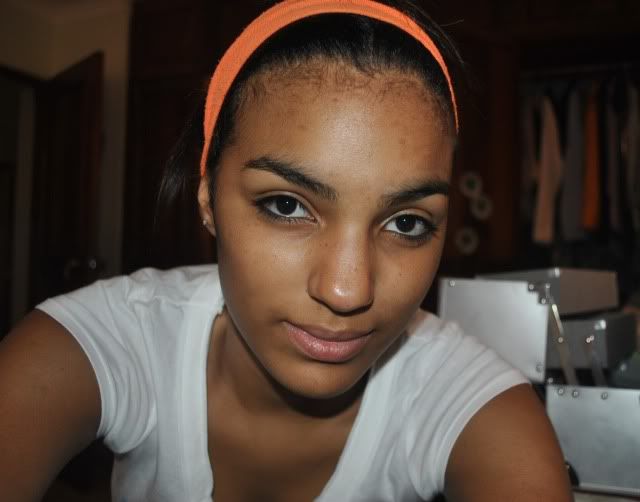 Second, apply your foundation...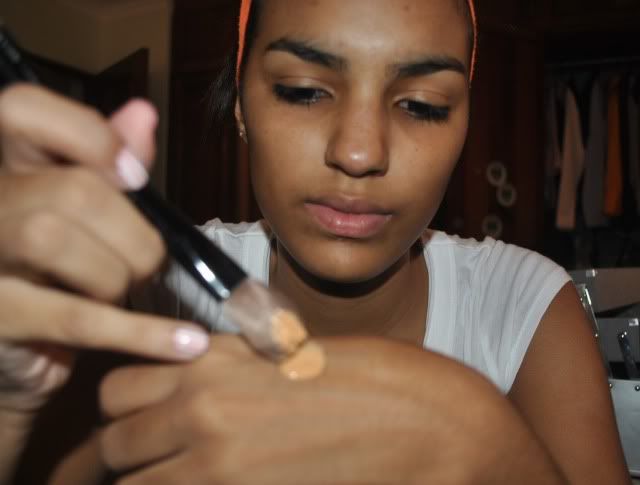 ...Put dots all over your face...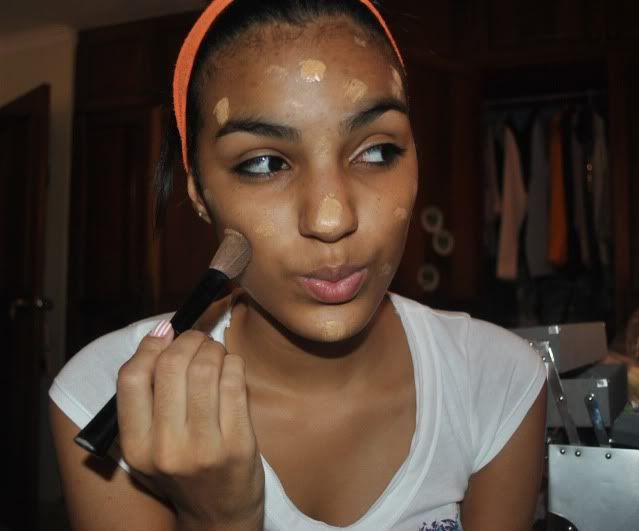 ...and blending all in circular motions..
Third, use concealer in all blemishes areas, redness and dark circles.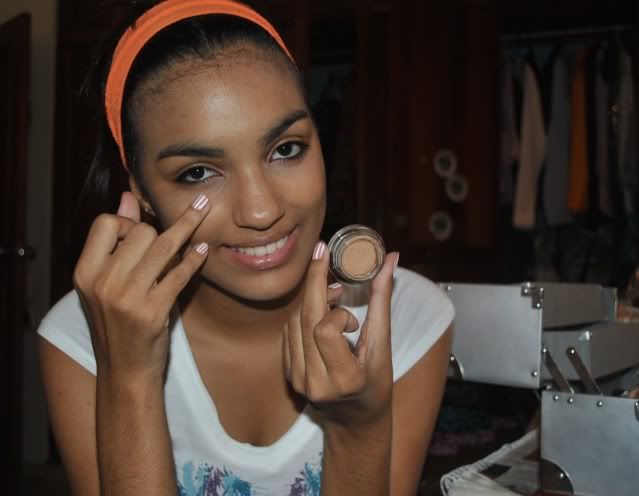 Fourth, set your foundation and concealer with a translucent powder, in my case my foundation is lighter than me, so I used a darker powder to match my skin. Blending in circular motions.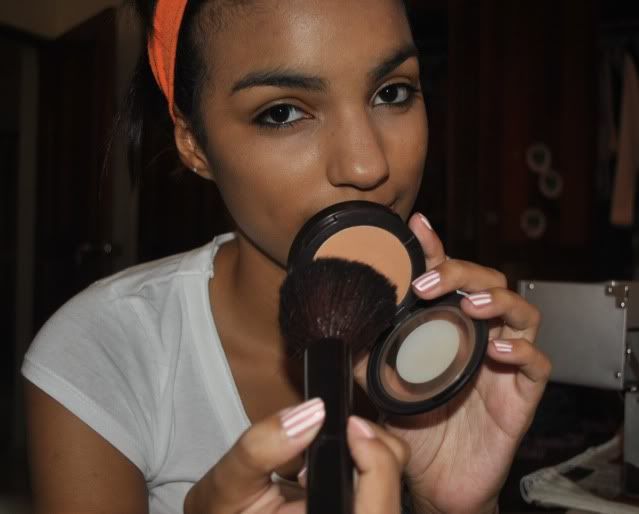 Fifth, line your eyebrows in case you need it.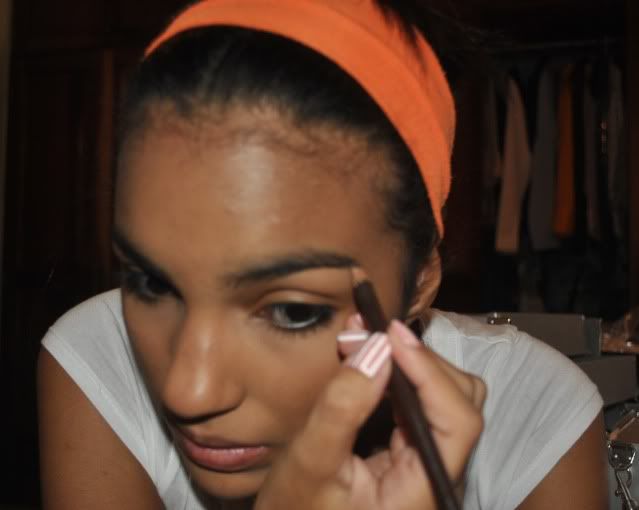 Sixth, curl your lashes and apply mascara.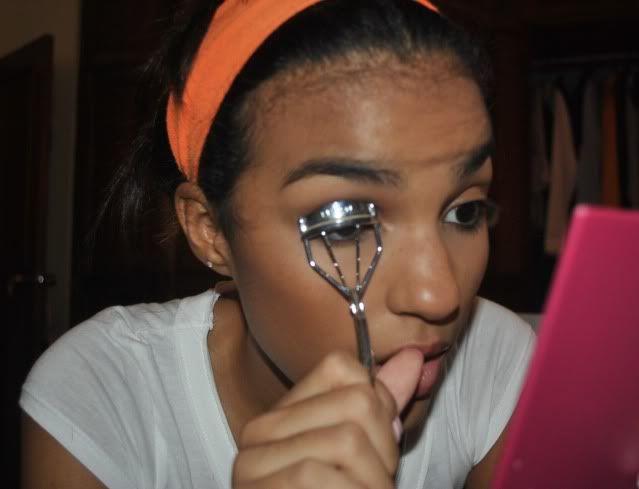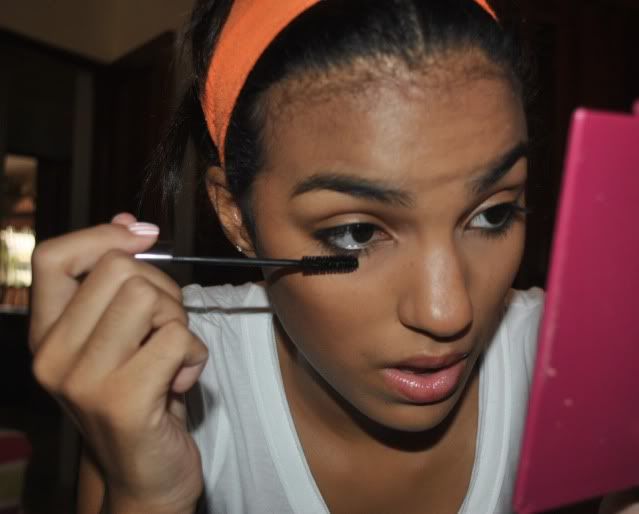 Seventh, countour your face with a bronzer and add blush to teh apple of your cheeks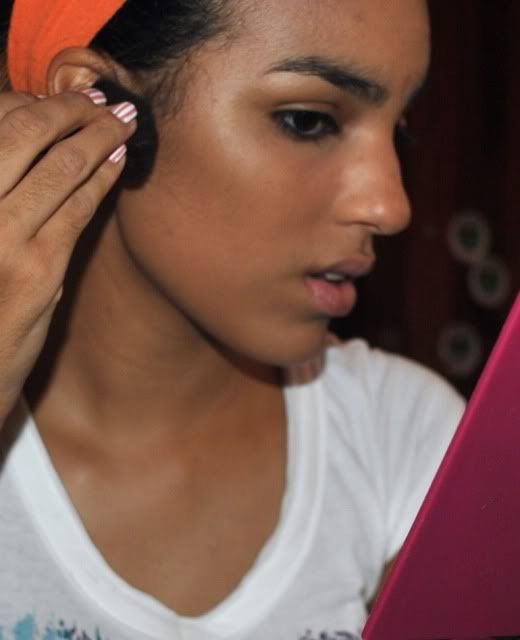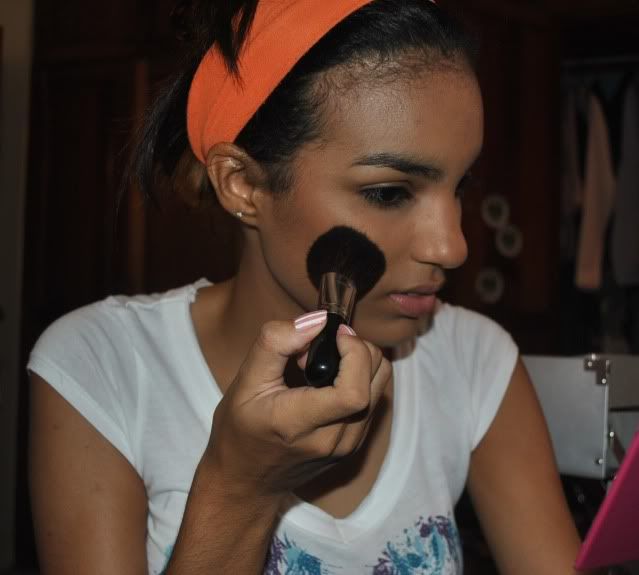 ...And your finished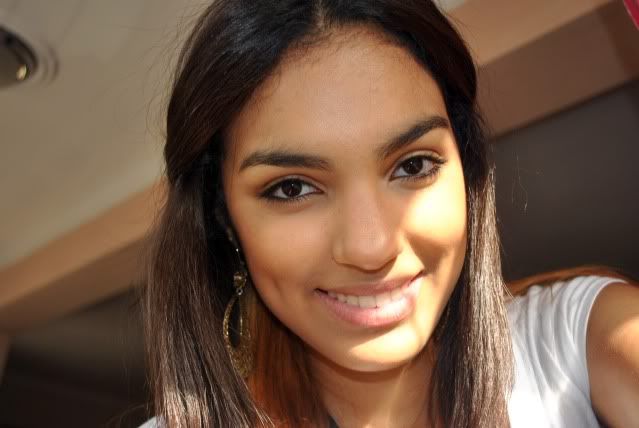 The outfit (simple, but cute)
Blue country jeans
Miley Cyrus and Max Azria t-shirt
Happy feet sandals
Zarashoulder bag
Avon earring